EDWARD WILLIAMS (1747-1826) was and remains better known by his bardic name, IOLO MORGANWG.
As his bardic name suggests, Iolo was a native of
GLAMORGAN
, and it is this county and its history that became the focal point of his bardic vision.
Like his father, Iolo worked at his trade as a
STONEMASON
.
He is also considered a
ARCHITECT OF THE WELSH NATION
on the strength of his contribution to the eighteenth-century cultural renaissance. He upheld Wales's reputation as a civil nation in Bardism and the Gorsedd of the Bards. He was also the first to suggest that Wales should have its own national institutions: a Library, Academy, Museum and Folk Museum.
READ MORE >>>
---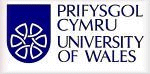 This website was created by the
'Iolo Morganwg and the Romantic Tradition in Wales, 1740-1918'
project at the
Centre for Advanced Welsh and Celtic Studies
Centre for Advanced Welsh and Celtic Studies, National Library of Wales, Aberystwyth, Ceredigion, SY23 3HH.

The project was funded by the
AHRC
and the University of Wales and directed by Professor Geraint H. Jenkins.
READ MORE >>>